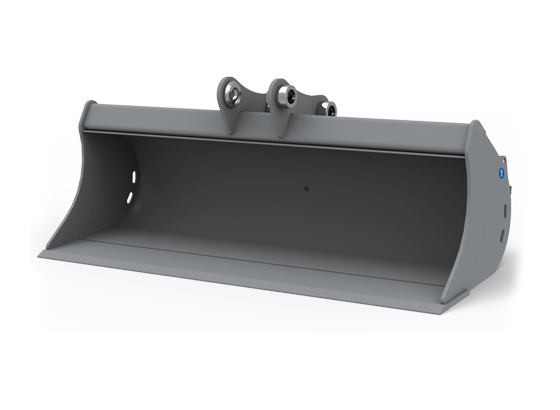 Cangini Italy
Wide Bucket
The high strength steel and the reinforced structure make it rugged and durable.
The reinforcing strips welded to the bottom, an area subject to heavy stresses, make this a rugged bucket that offers a long working life.
Its distinctive design ensures higher load capacity combined with more effective ditch bank levelling.
It has water drainage holes on the sides and bottom.
This bucket is recommended for cleaning, repairing and constructing slopes, for maintaining drainage ditches, for environmental reclamation works and for roadside maintenance.
Features
Cutting Edge

Optimised Shape

The angled shape allows optimal penetration into the ground

Lifting Eye

Lifting eyes to assist loading when not in in operation

Drainage Slots

Releases excess water when cleaning ditches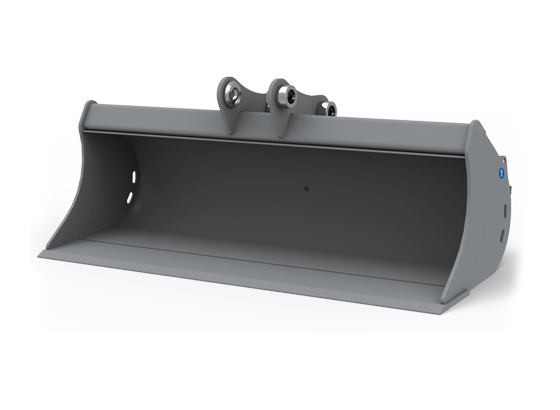 Benefits
1-3 Day Delivery

Around New Zealand.

Lightweight Design

Built with higher quality European steel

High Strength Wear Steel

Wear plating allows it to withstand the most demanding stresses

36 Month Warranty

Industry Leading

Made in Italy

High quality workmanship
Specifications
For more information please contact us
| Carrier Machine | Width (mm) | Weight (kg) | Capacity (Heaped m3) | Internal Gusset |
| --- | --- | --- | --- | --- |
| 1.5 - 2.5T | 1000 | 63 | 0.096 | ✖ |
| 2.5 - 3.9T | 1200 | 99 | 0.154 | ✖ |
| 4 - 4.9T | 1400 | 152 | 0.254 | ✖ |
| 5 - 5.9T | 1600 | 211 | 0.345 | ✖ |
| 6 - 9.9T | 1600 | 270 | 0.447 | ✔ |