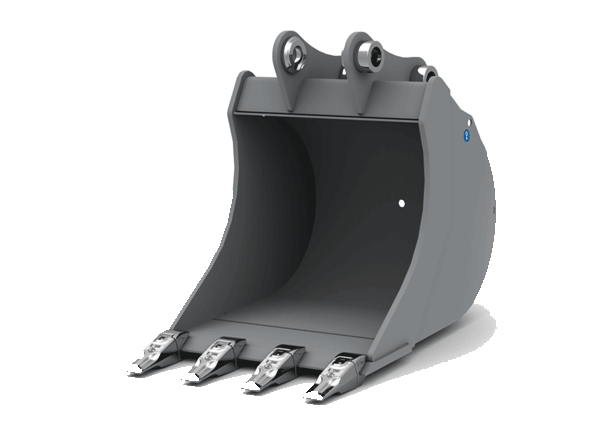 Cangini Italy
Digging & Trench Bucket
Our Digging and Trench are the most effective choice for ditch digging and clearance, loading and finishing operations.
Thanks to the reinforcing bands welded to the bottom, an area subject to heavy stresses, and the extra-hard cast steel teeth.
Their distinctive design ensures higher load capacity, while the angled shape reduces resistance to the terrain, for quicker, easier penetration the result is more filling and better digging.
The wide range of models, allows the perfect match for every excavator, providing the best performance for each specific class and application.
Ideal for medium consistency soils, they can be equipped with supplementary blade or with HB500 cast steel blade guard for working on particularly compact and abrasive soils.
Features
G.E.T

Italian cast hard wearing ground engaging tools

Lifting Eye

Lifting eyes to assist loading when not in in operation

Cutting Edge

Optimised Shape

The angled shape allows optimal penetration into the ground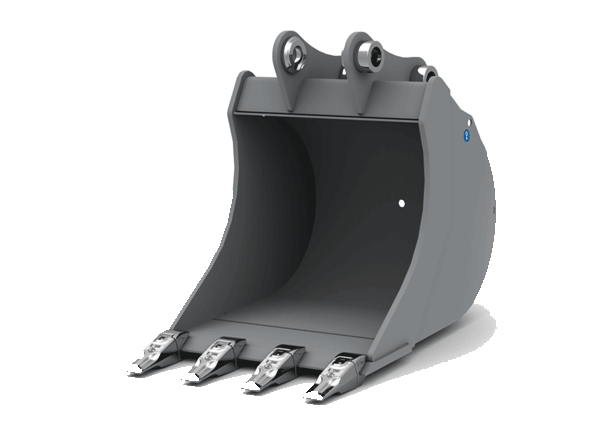 Benefits
1-3 Day Delivery

Around New Zealand.

Lightweight Design

Built with higher quality European steel

High Strength Wear Steel

Wear plating allows it to withstand the most demanding stresses

36 Month Warranty

Industry Leading

Made in Italy

High quality workmanship

Higher Breakout

Low profile design means higher breakout ability
Specifications
For more information please contact us
| Carrier Machine | Width (mm) | Weight (kg) | Capacity (Heaped m3) | G.E.T |
| --- | --- | --- | --- | --- |
| 1.5 - 2.5T | 300 | 38 | 0.033 | E721R |
| 1.5 - 2.5T | 450 | 47 | 0.056 | E721R |
| 2.5 - 3.9T | 300 | 49 | 0.041 | E723R |
| 2.5 - 3.9T | 500 | 65 | 0.082 | E723R |
| 4 - 4.9T | 300 | 73 | 0.058 | E726R |
| 4 - 4.9T | 500 | 93 | 0.115 | E726R |
| 5 - 5.9T | 300 | 100 | 0.068 | E728R |
| 5 - 5.9T | 600 | 134 | 0.174 | E728R |
| 6 - 9.9T | 300 | 117 | 0.076 | E728R |
| 6 - 9.9T | 700 | 177 | 0.240 | E728R |