Suppliers of the following
Brands
The Brands We Carry
When it comes to purchasing new machinery attachments there are many different things that can come into play. Quality vs. price is a common factor, we have found with our experience cheap and nasty doesn't work in this industry. The products and brands we carry have been chosen carefully with a good price point and excellent quality.
Cangini
With deep roots and a strong innovative drive, Cangini is one of the leading companies today in the field of the construction of attachments, quick couplers and buckets, designed and manufactured in Italy, exported all over the world.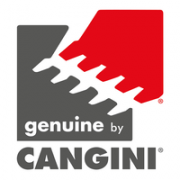 Malgauti
Started in 1969 and it was founded by the owner Gaetano Malaguti.
Today they have over 50 years of experience and we are proud to offer our experience and expertise to the service for all our clients.During all this time they have been building a range of different equipment and special machinery applications, helping clients to solve on site problems.



Cobra
Our own brand of earthmoving attachments in which we design for the New Zealand market and backed up by our three year warranty.